so, i had my second experience of Dr. Sketchy last night at Tatame Sake Lounge.  despite showing up an hour and a half early (misinformation from their website!), i got myself a great seat and wait till start time.  tonight's subject was dressed in Arabian attire (i think) and adorned with tons of jewelry and decorations.  as like last time, it starts off with 30 second and 1 minute sketches, as shown below.
then we moved on to some 2 minute sketches, which significantly helped calm the nerves!  oh yeah, i was using Copic sketch Special Black 110.
next, we did some 5 minutes sketches, and i decided to try something new with the Copic multi-liner 0.03.  the attempt here was to get some seriously thin lines with one long stroke (no double-backing!).
not sure if all Dr. Sketchy's do this, but then we had a competition where we still sketch the girl, but we have to incorporate something weird from the audience.  tonight the random topic was snake.  the winner is chosen by the model and won a Avatar, the last airbender animation book.  pretty cool prize, alas, i was blown away by the other people.  quite a humbling experience.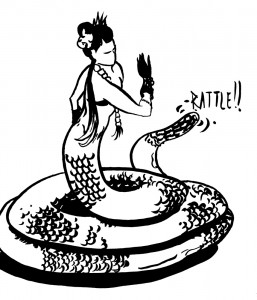 lastly, we ended the night with some 15 minutes sketches.  at this point, i started getting pretty frustrated my drawing weren't unique enough.  it didn't have enough style.  i felt like a lot of the other artists were incorporating their styles and not just drawing what they saw.  so, here are some finn styles!
thanks for listening and hope you enjoy the sketches!