this month's Dr. Sketchy features a pretty authentic Ghostbuster and their secretary, just in time for Halloween!  as always, we start off with some 30 second sketches to get the hand warmed up.  then we move on to some 1 minutes sketched, shown below, done in a Copic brush marker.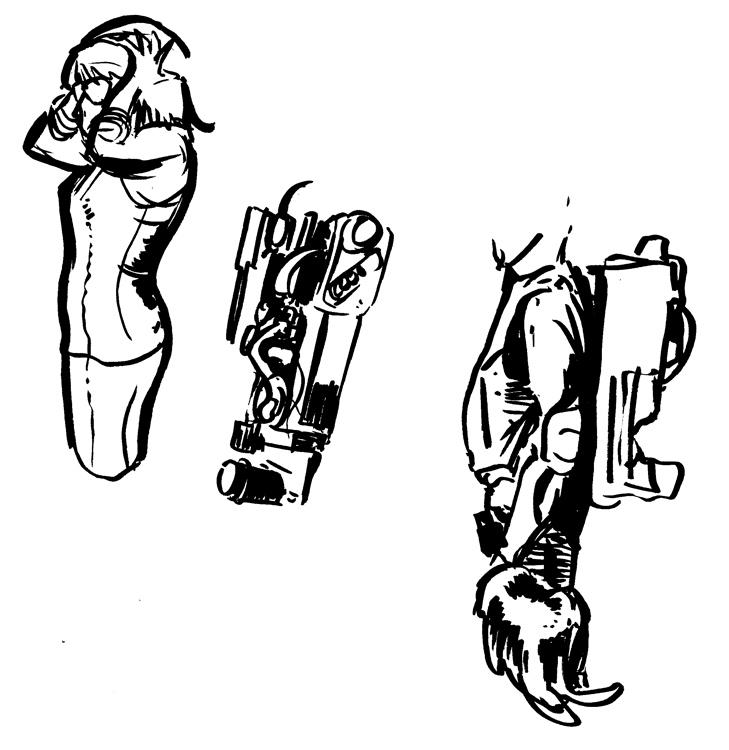 next we move on to some 5 minutes sketches.  part of my goal for this sessions was to use more blacks, more shading.  really try to make the sketch more dramatic.
and onward to the 10 minute sketches!  doesn't look like much below but  did a rough pencil sketch first, and inked it over to get a better proportion in the drawing.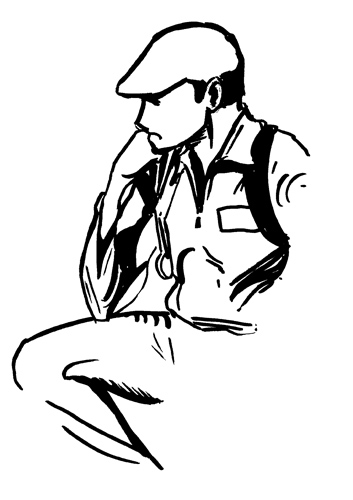 below, i decided to go entirely with an old school pencil with a somewhat dull tip.  what a change going from the unforgiving black ink to pencil where pressure shading is so easy!  and yes, she's holding a Ghostbuster gun!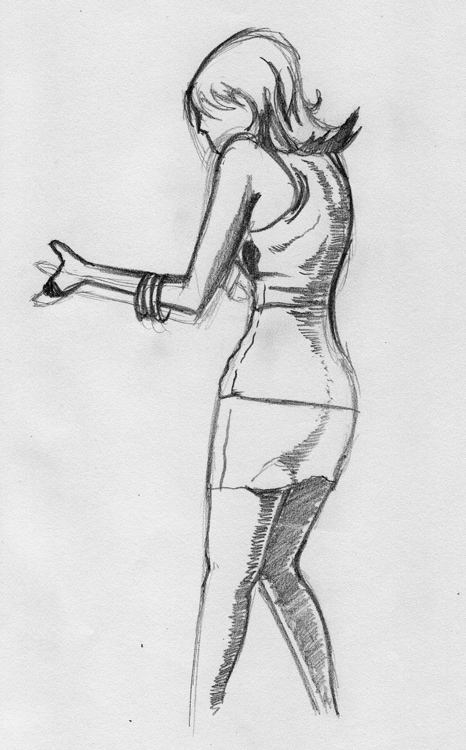 the contest theme for tonight was to incorporate killer appliances into the sketch.  first off, i had grand plans for this one!  i'm talking fridges, stoves, dishwashers, dryers, everything!  but with only 15 minutes to work with, i did a rough pencil sketch, and went quickly to inks.  but in the end, all i could muster was a lil toaster!  this picture earned me runner-up for the night!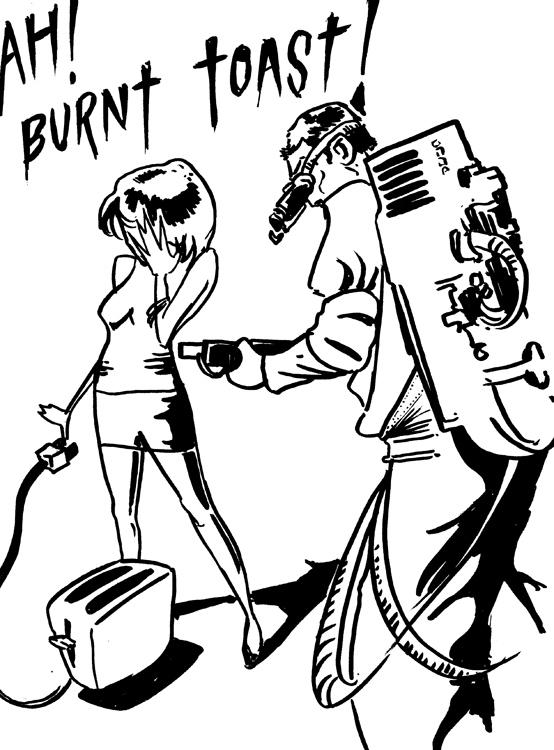 and finally, we close out the night with 2 – 10 minute sketches.  for this one, i intentionally did not make it pretty.  i wanted to draw every line i saw on the guy.  every shadow, every feature.  it's a bit of re-training the eyes to see what's really there, not what i expect to be there.  quite liberating.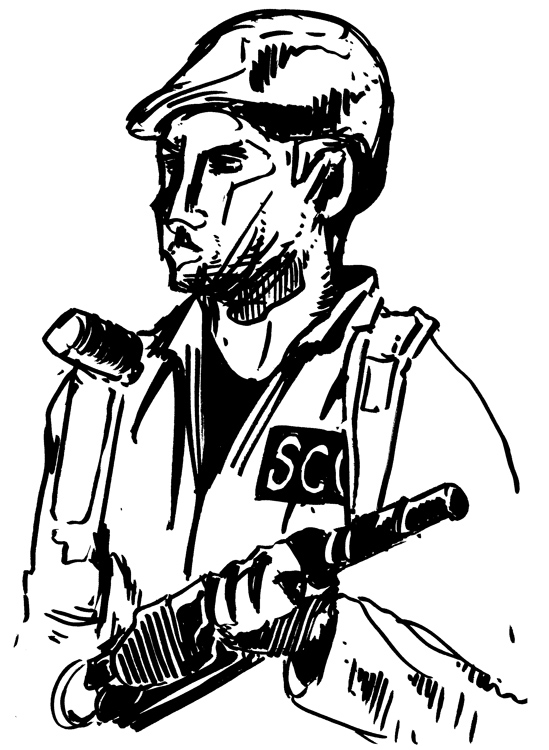 pretty happy with the last one as i decided to fill in that black shadow box and use white-out to draw in those eyes!