ok, i feel bad for missing out on the last three sketch nights but i'm gonna make up for it… while flying on an airplane!  so, i proudly present you with my version of sketch night, using poses struck during my San Diego Comic Con 2010!
and like usual, we start off with 30 sec sketches, featuring Iron Man on the top left and Green Arrow on the bottom left.
the one minute sketches were definitely fun, still using my black Copic sketch marker.  we got Bart in a superhero costume, a zombie (!!!), and some DC power ring girls.
for the first 5 minute sketch, i took a stab at a Star Wars blue jedi, which after a quick google search, has a name!  learn all about Aayla Secura at her Wookieepedia page!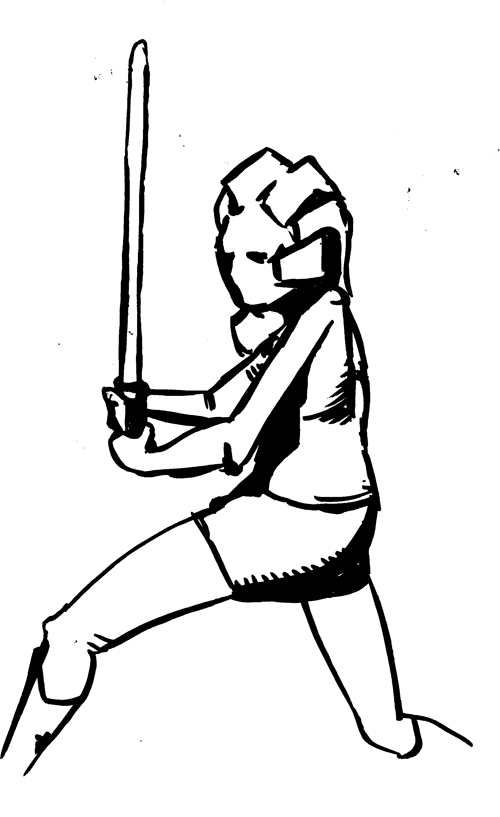 for a couple more 5 minute sketches, still on the Copic, i took a stab at the amazing Christopher Reeves as Superman.
ten minute sketch of haiii-yah, Bruce Lee!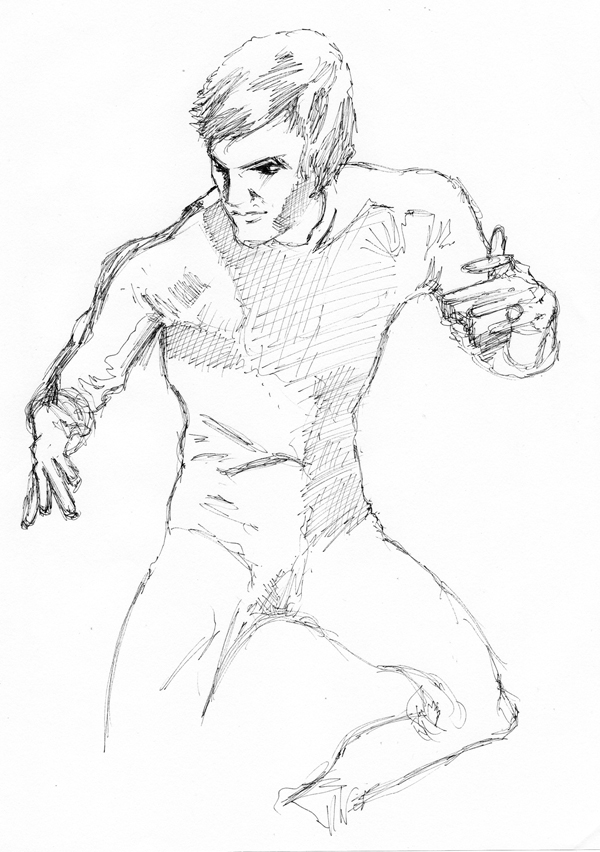 a 15 minute sketch of another female alien in blue, Neytiri, from Avatar.
for this next one, a 20 minute sketch, i take no credit since it's just a "fan art" copy of the original by Sean Chen of the BLVDstudio.com, who i also met at SDCC.  great stuff, his that is.
and for the final 15 minute sketch, i present to you the physical model of my own character, Ace!