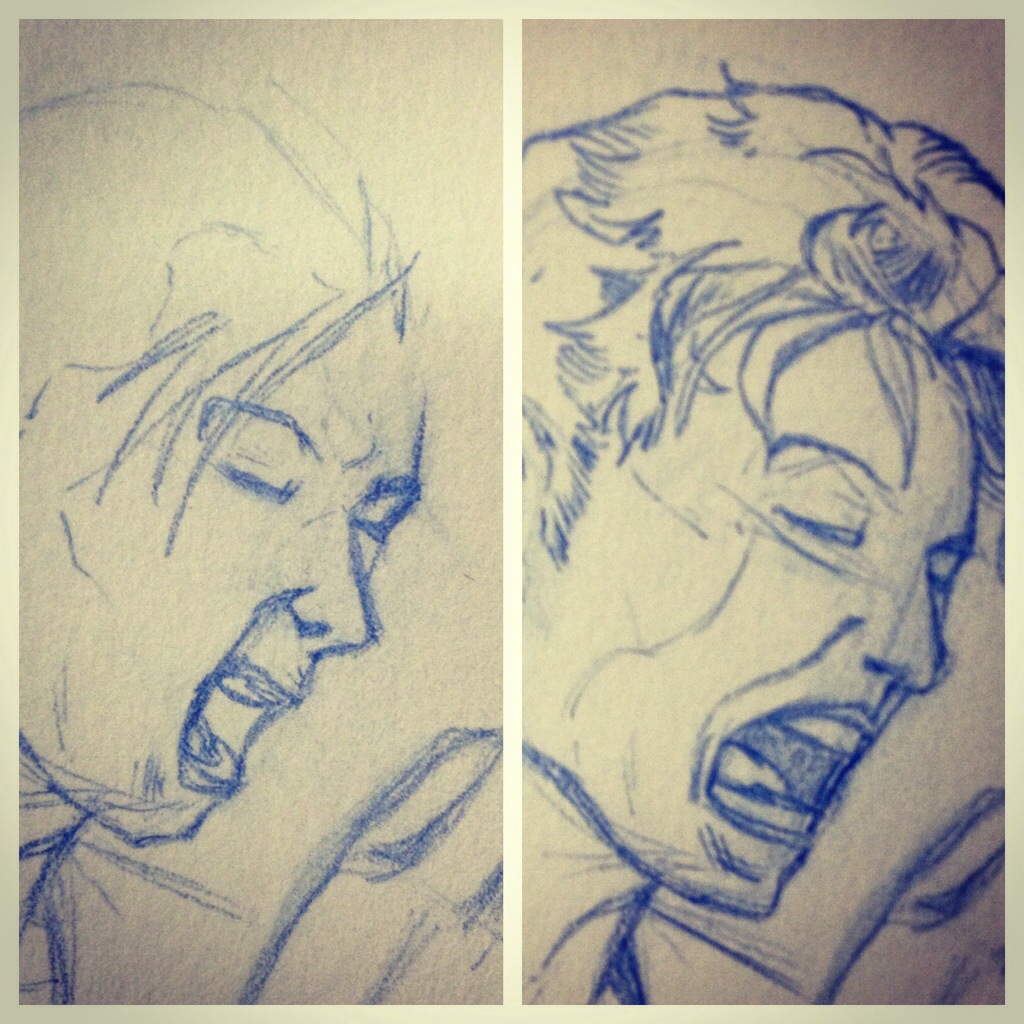 so, what went wrong with the left image? I didn't see how off it was until I was done with the face, when it just looked wrong. the jaw looked off, the chin seems too narrow, and the combination of the eyebrows and eyes made him looks Asian (which I did not intend this time!).
so, I did what always takes courage for me and erased it. when I drew it again, using a photo reference of myself, I realized I needed more "stress" in the jaw. I mean, if he's opening his mouth wide, there should be more stretch in the skin and therefore show more cheek bones (I think). in any case, the one of the right looks much better. plus, I wanted to make it not just photo-real but more bounce, like a cartoon.
my last comment, do yourself a favor and look up the artist Eric Canete. he's fantastic. and when he draws, he'll draw and redraw the image until he gets it right. like a master sculptor bringing the image out of the paper. he gives me inspiration to not give up. thanks.