after a frustrating session last month at dr. sketchy's (just wasn't happy with my art quality), we return this month with a model in burlesque!  as always we start off with very rough, very quick 30 second sketches.
it should be mentioned this month i'm lucky enough to be drawing next to the Kevin Chibar of Life Items Comics and Dan Weiland of Dan Animation.  next, one minute sketches.  ouch.
finally, we get to the 5 minute sketches, which allows me to get somewhere.
now, this 10 minute sketch was getting fun.  i was trying to stretch myself with this session to not just draw what i was seeing, but to start flexing more into my own style, try to elaborate or exaggerate the model.  i definitely didn't get anywhere close to what i was envisioning but hey, it's a start!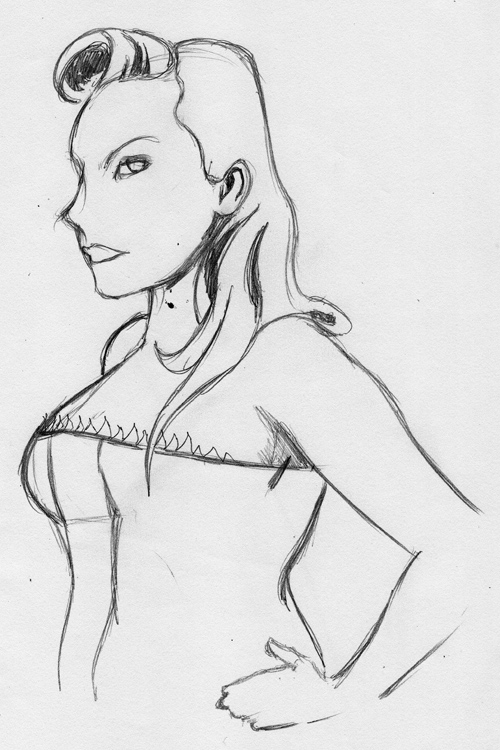 for the contest this month (where you have to draw the model and incorporate a theme), the theme is gremlin snowmen?!  so, not sure if i got it across in my sketch, but i was trying to make the model the snowman and the gremlins are making her.
and we end the night with a few more 15 minute sketches.  thanks for reading and hope you enjoy!